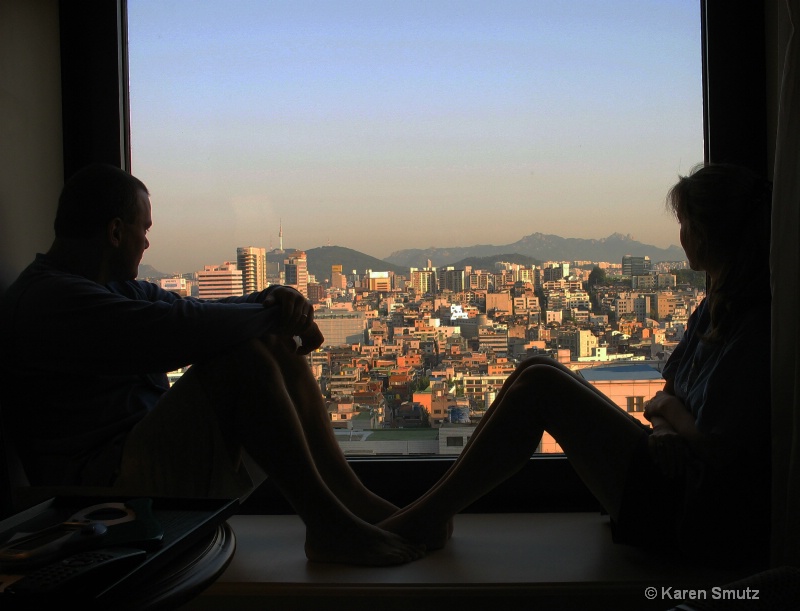 The eve of our adoption
Seoul, Korea/self timer...we felt so small that night. We were to meet our 5 month old daughter the next day. We hoped to give her the world.
© Karen N. Smutz
Copyright for this gallery photo belongs solely to Karen N. Smutz. Images may not be copied, downloaded, or used in any way without the express, written permission of the photographer.